Bruce McAlester
Director - Writer - Producer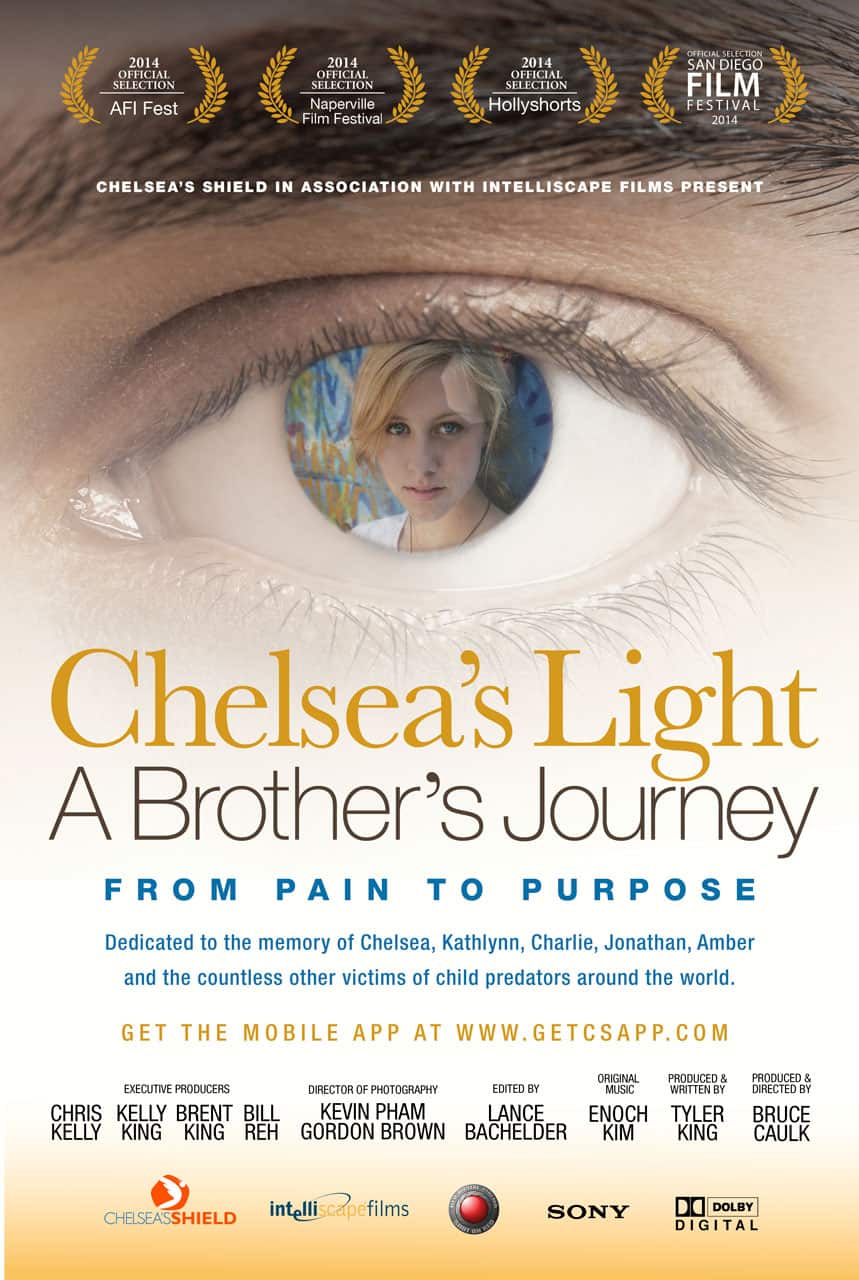 Award-Winning Documentary Chelsea's Light
The most important film on Bruce's slate with regards to making a difference in society is Chelsea's Light. The Chelsea's Light Foundation, a 501c3, contacted the EMMY award-winning documentary director to create a powerful, thought-provoking film to raise awareness about the insidious world of child predators.
Chelsea's Light tells the true story of San Diego teenager Chelsea King's brutal rape and murder by a previously convicted child predator in 2010. Bruce explores the topic through the eyes of Chelsea's younger brother, Tyler, who's able to find an optimistic outlook for the future. The two created a bond that will last a lifetime. Chelsea's parents, Brent and Kelly, along with Tyler have made it their mission to ensure other teens and pre-adolescents are safer for generations to come by spearheading "Chelsea's Law" (AB1 844) in California.
The documentary premiered to a full house and standing ovation opening night at the San Diego Film Festival, followed by many tearful screenings on the festival circuit. More importantly, it's been leading the charge to inform lawmakers across the country to adopt "Chelsea's Law."
Bruce continues to work with the Kings on their latest initiative to further protect kids from harm called "Protect the Joy".
To learn how you can get involved:
Donate Now Contribute Online
https://chelseaslight.org/donate-today/